Chus Mateo Academy will organize a clinic for coaches on February 16, which will take place during the celebration of its IV Chus Mateo Academy International Tournament in Pinto (February 14-17).
For the Chus Mateo Academy, the "training of trainers" is a fundamental aspect of basic basketball. Therefore, in this fourth edition, we have decided to introduce one more element that helps in the training of our young coaches.
We would like to give continuity over time to this clinic, just as we have already been doing with the tournament, and that it is a pillar that defines our philosophy.
The clinic will be taught by two coaches who work with young players, and will take place in the Parque Pinto Pavillion, located here, on Saturday, February 16 at 11:30 p.m.
The price will be € 10 per person. It will be free for all of the coaches participating in the tournament, competing with their teams, as well as for the coaches of the Pinto clubs that collaborate with us in the organization of the tournament.
11.30h. Guillermo Frutos. (Coach of U14 women team and Assistant Coach in Senior team of CB Las Rozas)
• "Individual skills and decision-making abilities in ball screens".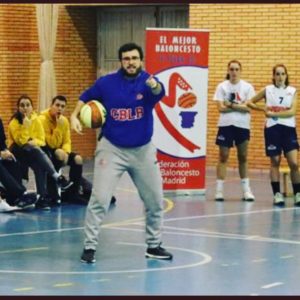 12.30 h. José Luis Pichel (Coach of the U18 men team of CB Fuenlabrada)
• "Gather Step. Skills ".
Desde Saturday 16/02 a las 11:00 hasta el Saturday 16/02 a las 14:00
https://www.google.es/maps/place/Pabell%C3%B3n+Municipal+Cubierto+Parque+Pinto/@40.238707,-3.6948609,15z/data=!4m5!3m4!1s0x0:0x4c845b8bece75f9f!8m2!3d40.238707!4d-3.6948609?shorturl=1